An introduction to MariaDB contributions
Abstract
In this session you will get an introduction into how you can help contribute to MariaDB, even you are aren't a developer. You will also learn about the contribution metrics we are generating along with the process to get your contribution into MariaDB a bit more easily.
Date and time
Thursday 17 November, 19:45 – 20:30 CET (UTC+1)
Presenter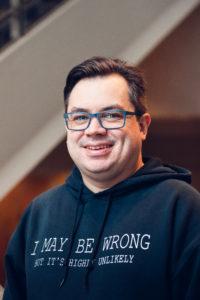 Andrew Hutchings
Chief Contributions Officer, MariaDB Corporation
Andrew has a long history in the open source database world but has occasionally dipped into other technology industries, whilst keeping to his open source routes. He brings all of this experience to the MariaDB Foundation, where he works on making the contributions process as smooth as possible.
On the personal side of things, Andrew lives with his family in the UK countryside. In his spare time he restores and designs new hardware for retro computers such as the Commodore Amiga.