MariaDB Server is one of the most popular database servers in the world. It's made by the original developers of MySQL and guaranteed to stay open source. Notable users include Wikipedia, WordPress.com and Google.
MariaDB Server turns data into structured information in a wide array of applications, ranging from banking to websites. Originally designed as enhanced, drop-in replacement for MySQL, MariaDB Server is used because it is fast, scalable and robust, with a rich ecosystem of storage engines, plugins and many other tools make it very versatile for a wide variety of use cases.
MariaDB Server is developed as open source software and as a relational database it provides an SQL interface for accessing data. The latest versions of MariaDB Server also include GIS and JSON features.
More information can be found in the MariaDB Server Knowledge Base, for example:
MariaDB Server vs. MySQL – Features
MariaDB Server vs. MySQL – Compatibility
MariaDB Server Success Stories
There is also a good Wikipedia article about MariaDB Server and the MySQL history.
MariaDB Server will remain Free and Open Source Software licensed under GPLv2, independent of any commercial entities.
MariaDB Server in brief
About MariaDB Foundation
The cornerstones of the MariaDB Foundation mission are Openness, Adoption, and Continuity.
We ensure the MariaDB Server code base remains open for usage and contributions on technical merits.
We strive to increase adoption by users and across use cases, platforms and means of deployment.
We provide continuity to the MariaDB Server ecosystem, independent of any commercial entities.
The MariaDB Foundation is the global contact point for collaboration on MariaDB Server.
The Foundation is non-profit incorporated in Delaware, USA. and is funded by corporate and individual sponsors.
The Foundation's staff supports MariaDB Server by:
Encouraging adoption, contribution and distribution of MariaDB Server and related open source software.
Helping new contributors understand the source code and lowering the barrier for new participants.
Participating in the design of new features, ensuring the code quality and maintainability of the codebase while the number of contributors is growing.
Making sure documentation keeps up with the development of new features.
Porting and packaging MariaDB Server to different platforms and operating systems to keep it as widely available as possible.
Speaking at events and driving adoption.
Details about the Foundation's principles, operation and the board of directors are available on the Governance page. More information regarding board meeting minutes can be found here.
While the Foundation's staff do work on the code base and develop MariaDB Server to some extent, the mission of the Foundation is not to develop MariaDB Server as much as possible, but to empower a large as possible community to be successful in collaborative MariaDB Server development.
Benefactors
Sponsors
The MariaDB Foundation is grateful to the following organizations for their substantial support:
Diamond sponsors
Platinum sponsors
MariaDB Corporation, Founding Member of MariaDB Foundation, is the Primary Code Contributor to MariaDB Server. They provide products and services around MariaDB Server. MariaDB Corporation has the largest number of MariaDB experts and contributors. MariaDB provides subscription services and downloads with additional enterprise features.
Acronis unifies data protection and cybersecurity to deliver integrated, automated cyber protection that solves the safety, accessibility, privacy, authenticity, and security (SAPAS) challenges of the modern digital world. With flexible deployment models that fit the demands of service providers and IT professionals, Acronis provides superior cyber protection for data, applications, and systems with innovative next-generation antivirus, backup, disaster recovery, and endpoint protection management solutions powered by AI.

Alibaba Cloud provides a comprehensive suite of global cloud computing services to power both international customers and Alibaba Group's own e-commerce ecosystem. Alibaba Cloud offers high-performance, elastic computing power in the cloud.
Founded in 1968, Intel's technology has been at the heart of computing breakthroughs. They are an industry leader, creating world-changing technology that enables global progress and enriches lives. They stand at the brink of several technology inflections—artificial intelligence (AI), 5G network transformation, and the rise of the intelligent edge—that together will shape the future of technology.
ServiceNow allows employees to work the way they want to, not how software dictates they have to. And customers can get what they need, when they need it.
Constructor is all-in-one platform for education and research. With expertise in machine intelligence and data science, Constructor is built to cater to the needs of schools, higher education, corporate training, alternative credentials, and professional sports, offering solutions for teaching and administration, learning and research.
From infrastructure to applications, Constructor elevates learning experiences, empowers educators, and drives research breakthroughs.
Through its non-profit and for-profit entities that combine a University, Institute and Learning, Constructor all-in-one platform for education and research and Constructor Capital – Constructor group aims to provide innovative education that covers the entire learning lifecycle and technology breakthroughs in five fundamental technology trends.
With a full web enablement ecosystem geared towards empowering web professionals to succeed online today, WebPros helps anyone build, operate, and grow their business online. Full product lifecycle tools include everything needed to provision and manage servers, automate billing and other processes, build and optimize websites, and overall simplify any website need.
DBS is a leading financial services group in Asia, with over 280 branches across 18 markets. Headquartered and listed in Singapore, DBS has a growing presence in the three key Asian axes of growth: Greater China, Southeast Asia and South Asia. The bank's capital position, as well as "AA-" and "Aa1" credit ratings, is among the highest in Asia-Pacific.
dbs.com
Gold Sponsors
IONOS is the leading European digitalization partner for small and medium-sized businesses (SMB). The company serves around six million customers and operates across 18 markets in Europe and North America, with its services being accessible worldwide. With its Web Presence & Productivity portfolio, IONOS acts as a 'one-stop shop' for all digitalization needs: from domains and web hosting to classic website builders and do-it-yourself solutions, from e-commerce to online marketing tools. In addition, the company offers Cloud Solutions to enterprises who are looking to move to the cloud as their businesses evolve.
ionos.com
Silver Sponsors
http://www.automattic.com – distributed company behind WordPress.com, WooCommerce, Jetpack, Simplenote, Longreads, VaultPress, Akismet, Gravatar, Crowdsignal, Cloudup, Tumblr, and more.
Bronze Sponsors
Cyber Leo is a technology company with expertise in Synthetic Reality, Music AI, Intellectual Property Management, Fintech, Web Security, BPaaS, DevOps, and Cloud solutions. Dedicated to empowering diverse users, the company offers cutting-edge solutions that enhance digital experiences and streamline operations. By providing state-of-the-art technologies, Cyber Leo drives innovation and excellence, shaping the digital landscape in a constantly evolving environment.
Founded in 2009, Host Arabia Group is one of the largest accredited registrars in the Middle East. Through Tasjeel.ae we provide over 10,000 customers with high quality domain name, e-mail and web hosting solutions.
Rumahweb Indonesia is a leading cloud and web hosting solution provider, offering a wide range of services catering to the diverse needs of enterprises and SMBs in Indonesia. Established in 2002, the company has built a strong reputation for delivering reliable, secure, and scalable hosting solutions. With an extensive portfolio of products, such as domain registration, shared hosting, business email, VPS, dedicated servers, and cloud solutions, Rumahweb Indonesia is committed to providing top-notch customer support and maintaining high standards of performance to empower its client online presence. The company's continuous innovation and adoption of cutting-edge technologies have made it a trusted choice for customers looking to establish and grow their digital footprint.
Hetzner is one of Europe's biggest web hosting companies; we offer dedicated servers, cloud solutions, web hosting, storage products and much more.
With our internet technology we want to add true value to people's daily lives. To achieve that goal, we develop our own in-house, high-tech products and provide dependable infrastructure – at unbelievably low prices.
www.hetzner.com
Other Sponsors
galeracluster.com – Codership is the company behind Galera Cluster, a true multi-master cluster, based on synchronous replication. Codership provide development and consulting services on Galera Cluster to ensure high availability and performance.
percona.com – Percona is an American company based in Durham and the developer of a number of open source software projects for MySQL, MariaDB Server, PostgreSQL, MongoDB and RocksDB users.
Technology Partners
vettabase.com – Database consulting and automation.
Board
Below is a list of current MariaDB Foundation board members. See Governance for more details on how MariaDB Foundation is governed.
Chairman of the Board
Eric Herman
Chairman of the MariaDB Foundation Board, Lead Codebase Steward at the Foundation for Public Code
Board Members
Espen Håkonsen
CIO of Visma and Managing Director of Visma IT & Communications
Max Mether
VP, Server Product Management, MariaDB Corporation
Michael "Monty" Widenius
Founder of MariaDB and MySQL
Steve Shaw
Open source database lead at Intel
Todd Boyd
Senior Technical Staff Member at IBM
Xiang Peng
Director, RDS Open Source Databases at Alibaba Cloud
Community Representative
Barry Abrahamson
CTO Automattic
Sergei Golubchik
Chief Architect MariaDB Server at MariaDB Corporation
Team
Alexander Morozov
Media Production Team
Andrew (LinuxJedi) Hutchings
Chief Contributions Officer
Anel Husaković
Software developer
Anna Widenius
Chief of staff
Daniel Black
Chief innovation officer
Faustin Lammler
System and network engineer
Ian Gilfillan
Principal technical writer: documentation
Kaj Arnö
CEO
Michael (Monty) Widenius
Founder & CTO
Soeren von Varchmin
Chief Revenue Officer
Vicențiu Ciorbaru
Chief Development Officer
Vlad Bogolin
Software developer
Service providers
MariaDB Server is open source software and free to use as stated in the General Public License. The MariaDB Foundation is all about ensuring continuity and open collaboration – we do not provide any support or guarantees regarding the use of MariaDB Server to individual users. For anybody using MariaDB Server in a commercial setting we strongly recommend getting commercial products and services from any of the companies listed below.
MariaDB Foundation members
MariaDB Corporation
MariaDB Corporation, Founding Member of MariaDB Foundation, is the Primary Code Contributor to MariaDB Server. They provide products and services around MariaDB. Monty Program, the original primary developer of MariaDB was acquired by SkySQL in 2013, and in 2014 SkySQL changed their name to MariaDB Corporation. MariaDB Corporation has the largest number of MariaDB experts and contributors. MariaDB provides subscription services and downloads with additional enterprise features.
MariaDB Corporation has been a sponsor of the MariaDB Foundation since 2013.
If you want to have your company listed here, please become a member of the MariaDB Foundation.
Other service providers
Percona Inc.
With more than 3,000 customers worldwide, Percona is the only company that delivers enterprise-class solutions for MySQL®, MariaDB®, MongoDB®, and PostgreSQL across traditional and cloud-based platforms. Our unbiased open source database experts enable you to achieve success with modern database deployments by helping you navigate complexity and mitigate risks using best-of-breed open source solutions to avoid vendor lock-in.
Percona is a sponsor of the MariaDB Foundation.
FromDual
FromDual is specialised in MariaDB Server and MariaDB Galera Cluster providing professional services as support including 24×7 SLA, remote-DBA, MariaDB Server training and consulting.
Open Query | Catalyst (Australia/New Zealand)
Open Query are an Australian based company with specific expertise in MySQL and MariaDB Server. Our services include consulting, scalable architecture, proactive remote DBA, system administration, vendor neutral managed services with optional emergency support, training, and security and code reviews. Peace of mind for your MariaDB Server infrastructure providing tuning, training services and more. openquery.com.au
In 2018, Open Query was acquired by Catalyst IT Australia Pty Limited, enabling an even broader range of services.
Pythian
Pythian is a global IT services company. We design, implement, and manage systems that directly contribute to revenue and business success. Our highly skilled technical teams work as an integrated extension of our clients' organizations to deliver continuous transformation and uninterrupted operational excellence using our expertise in advanced analytics, big data, cloud, databases, DevOps and infrastructure management.
Pythian is vendor neutral and a trusted advisor for your full-stack environment. We provide 24×7 managed service support, on-site or remote for MySQL-compatible database environments, including MariaDB Server.
Policies
Certificate of Incorporation
The Certificate of Incorporation of MariaDB Foundation is available at https://mariadb.org/certificate.
By-laws
The By-laws of MariaDB Foundation are available at https://mariadb.org/bylaws.
Governance
The MariaDB Foundation uses technical and legal means to guarantee the technology used by the MariaDB Server community will continue to be open in every sense.
Individual board meeting minutes starting Oct 2020 can be found here and the finances here.
No single person or company is able to dictate priorities or code to the community.
Non-profit foundation
The MariaDB Foundation is non-stock not-for-profit and incorporated in Delaware, USA. It is aiming at US 501(c)(3) status.
Board of directors
The foundation is legally controlled by the board. The board makes decisions on how the foundation can best serve the MariaDB Server community. The board does not make technical decisions.
See the current Board of Directors.
Technical decisions
Decisions regarding contributions are made by the contributors themselves, and if a general consensus is required for a particular technical decision, the topic is discussed openly on the MariaDB Server mailing lists and other transparent online means until a clear majority is reached among the developers.
Principles
We're committed to excellence:
in the code we produce.
in our relations with our employees.
in our relations with our developer and user communities.
in the company we keep.
This being the case:
We have published a code of conduct for how we work in the open source environment. We expect from others what we expect from ourselves.
All code we produce will by default be GPL (e.g. MariaDB) or BSD-new (e.g. all-purpose libraries).
Any patches given to us for our project's source trees should be licensed under the MariaDB contributor agreement (MCA), BSD-new license, or public domain (in that order of preference). We require this to be sure we can use the code freely in MariaDB and other products. We also want to be able to contribute the code forward to other open source projects.

Log of MariaDB Contributions contains an audit trail of patches included into MariaDB and whether they were contributed under the MCA or BSD.
Maintenance policy
The latest stable long-term maintenance release, 10.11, was announced as stable in February 2023 and will be maintained until at least February 2028. The latest short-term maintenance release, 11.2, was announced as stable in November 2023, and will be maintained until November 2024. The current development version is 11.3.
A new long-term support MariaDB Server version will be announced for General Availability approximately once every two years. A new short-term support MariaDB Server version will be announced approximately quarterly. The MariaDB Foundation guarantees that every long-term maintenance release will be maintained for at least 5 years, and every short-term maintenance release for at least one year. The MariaDB Foundation prioritizes security fixes and major bug fixes that affect a large number of users, and other fixes that are important to the members and sponsors of the foundation. Please become a sponsor or donor to support our work.
MariaDB general release maintenance periods
Currently maintained long-term releases
Currently maintained short-term releases
Unmaintained releases
These dates constitute the public policy of the MariaDB Foundation and are not legally binding. The software is released with the GPL license as-is, without warranties.
Exceptions for MariaDB versions in widespread use
The MariaDB Foundation may decide to maintain selected releases beyond the normal 5 years if they are in exceptionally widespread use. As MariaDB 5.5 was included in multiple prominent Linux distributions with a lifespan beyond 2017, the Foundation committed to maintaining it until 2020.
Maintenance periods by service providers
Some MariaDB service providers might offer under contract longer, or otherwise more extensive, maintenance periods. Some Linux distributions may also offer extended support periods for the MariaDB versions they shipped.
Please contact the commercial service providers if you use MariaDB in a critical production environment and you want to have contractual warranties regarding your use and maintenance of the MariaDB software.
Semantic versioning
MariaDB aims to follow the semantic versioning standard. In client-server APIs we follow it fully and in the server we follow it in spirit.
Micro releases (patch versions) e.g. 5.5.x and 10.0.x only fix security issues and bugs. Minor version releases e.g. 5.x and 10.x add functionality but maintain backwards-compatibility. Major releases e.g. 10.0 and 11.0 may make backwards-incompatible changes.
For details about semantic versioning, see semver.org.
In all releases, including major releases, we always make sure that the mysql_upgrade facility runs correctly and the database files from any older release can be upgraded.
Privacy policy
MariaDB Foundation strongly believes in privacy laws and adheres to the rules of GDPR. View our full privacy policy here.
Security policy
MariaDB Foundation is committed to ensuring all security bugs are fixed within stable MariaDB Server versions. Security issues can be reported via security@mariadb.org or under the HackerOne Program.
The MariaDB Server developers classify all security bugs according to their threat level. The threat level can be one of:
Critical: an exploitable vulnerability that causes arbitrary code execution or allows an unauthenticated user to crash the server or get access to the data.
Medium: everything else.
We strive to fix any Critical security bug immediately, usually within hours, and release fixed MariaDB binaries as soon as possible, usually the next day.
We will fix Medium security bugs as soon as possible, but we will not change our planned release schedule to get the fix out earlier.
Please review our Security Policy and Assets covered within that we have available on our HackerOne profile.
We will also follow responsible disclosure procedures and also alert related projects and forks such as Oracle MySQL and Percona Server if we believe a reported security issue affects those projects as well.
Other
Logos and badges
The logo is available for use under the Creative Commons CC-BY-SA license. Please attribute to MariaDB Foundation when using the logo. We are flexible about the usage of the logo when addressing MariaDB Foundation. We recommend keeping the colours the same unless changing the scheme fits better with the final artwork. The logo is not for usage when referring to other MariaDB or non-MariaDB entities.
Please click on the logos for the full-sized versions.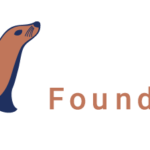 Usage statistics
Beginning in October 2011, MariaDB Server included a new User Feedback plugin. When the plugin is activated (it is inactive by default), it can periodically upload configuration and usage information to mariadb.org. Alternatively, one can upload this information manually using the Upload Data page or with popular command line tools.
The information gathered by the User Feedback plugin provides the MariaDB project with useful input in form of:
which platforms and hardware MariaDB is run on
an indication of the worldwide distribution of MariaDB
the version and build numbers of MariaDB that are in use
features that are used
The main purpose behind collecting this kind of information is to use it to steer engineering and community development of MariaDB Server in the right directions. The information is used to continuously improve the product.
The User Feedback plugin gathers only non-sensitive information such as:
processor type, speed, amount of processors/cores
operating system, distribution, and kernel information
storage engines that are in use
list of loaded plugins
and other similar data
The User Feedback plugin will never send any personal or sensitive information such as user names, database names or contents, or anything that would enable the tracking of the user.
The complete manual of the User Feedback plugin, including instructions for how to see what exactly is being sent, can be found on the User Feedback plugin page of the MariaDB Knowledgebase.
Statistics
If you would like to manually upload data from your MariaDB Server instance please use the Upload Data page.
Merchandise
Please show your support by purchasing official MariaDB Server merchandise.