FOSDEM22 MariaDB devroom talks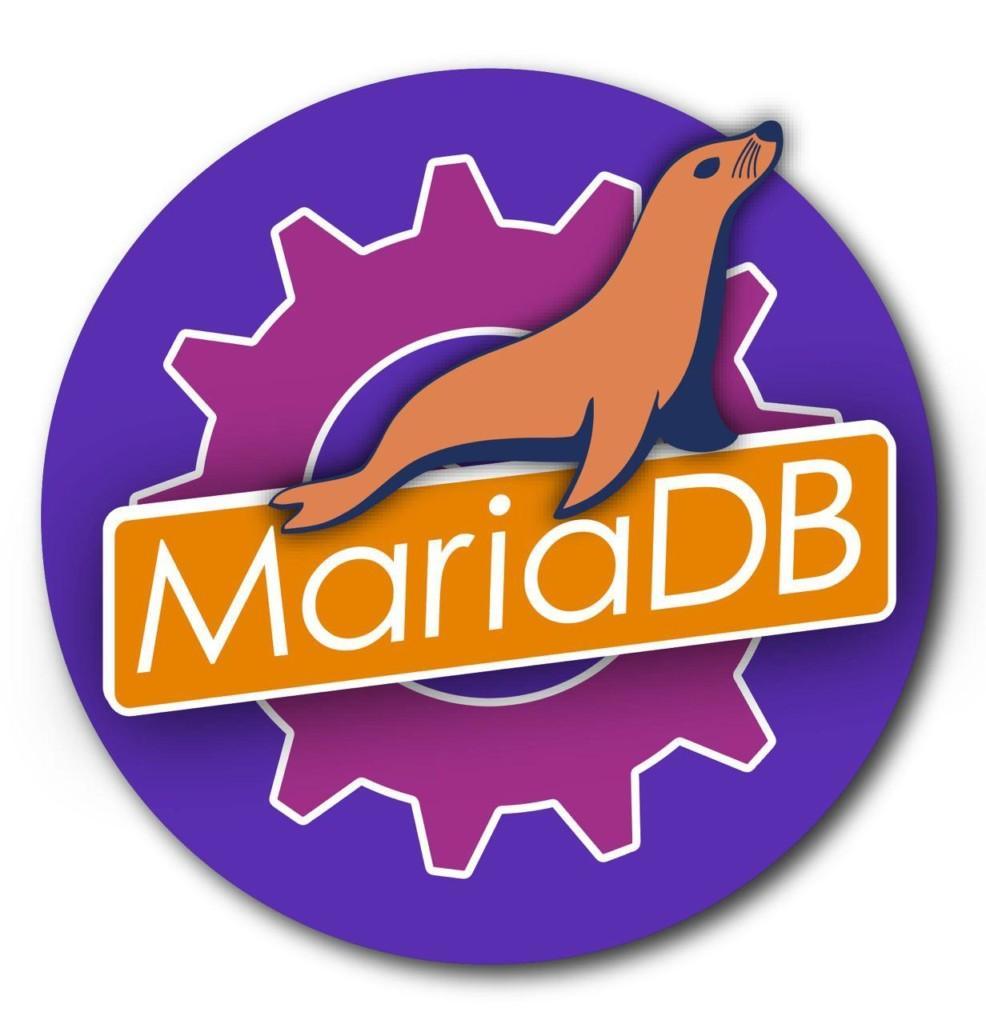 FOSDEM, one of the premier free and open source events on the calendar, is taking place this weekend, Saturday 5 February to Sunday 6 February. The MariaDB devroom will be taking place on the Saturday.
Thanks to the committee, consisting of
Sveta Smirnova (Percona)
Oli Sennhauser (FromDual)
Manuel Arostegui (Wikimedia Foundation)
Federico Razzoli (Vettabase)
Daniel Black (MariaDB Foundation)
Daniel Bartholomew (MariaDB Corporation)
for their valuable feedback.
The schedule is: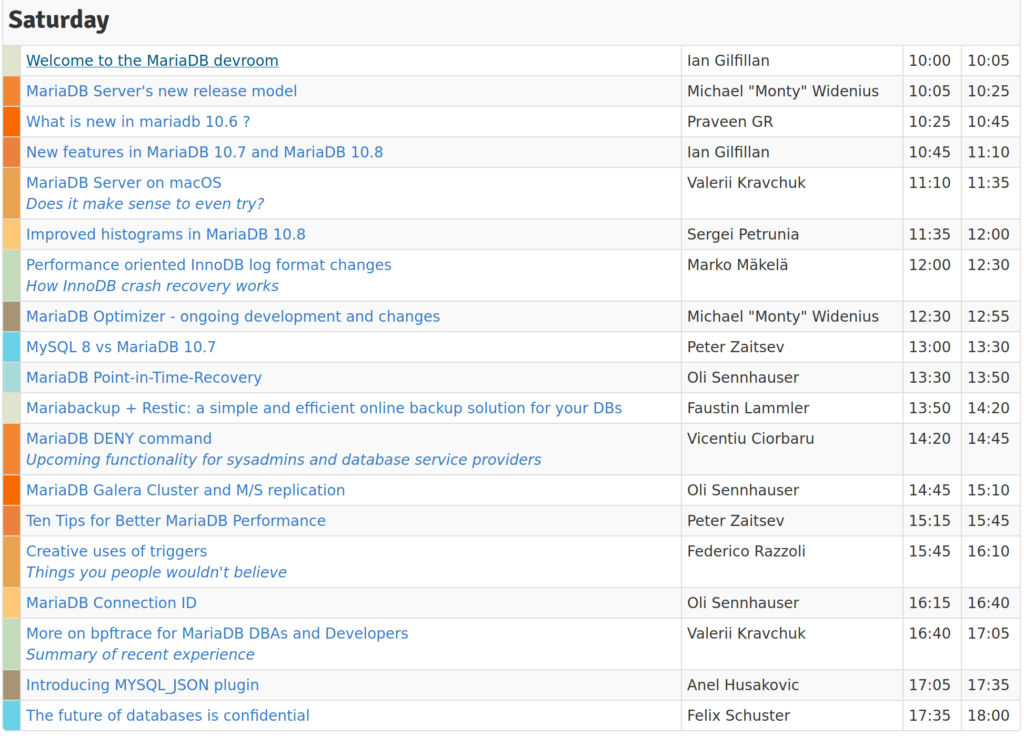 Take a look at the schedule on the FOSDEM site for any last-minute changes, as well as links to the videos and chatrooms. Hope to see you there!