Press Release: MariaDB Server University Program Launch
Indonesia to Lead World Wide University Database Education Initiative
Yogyakarta, Indonesia, 6 Sep 2019: MariaDB Foundation and APTISI (the Association of Private Higher Education Institutions Indonesia) collaborate to launch the MariaDB Server University Programme, providing free education material for universities across Indonesia and worldwide.
The need for database education in Indonesia
With millions of university level students in the IT sector alone, Indonesia needs a comprehensive education programme for databases, for database administrators, for developers of applications, and for developers of database technology. Open Source databases are ideal from an education perspective, providing professors and students with the technology and licenses needed, out of the box, without having to enter bureaucratic agreements. More importantly, Open Source databases ideally serve emerging markets like Indonesia, who do not want to enter complicated dependencies on individual vendors, while at the same time wishing to benefit from the latest technology.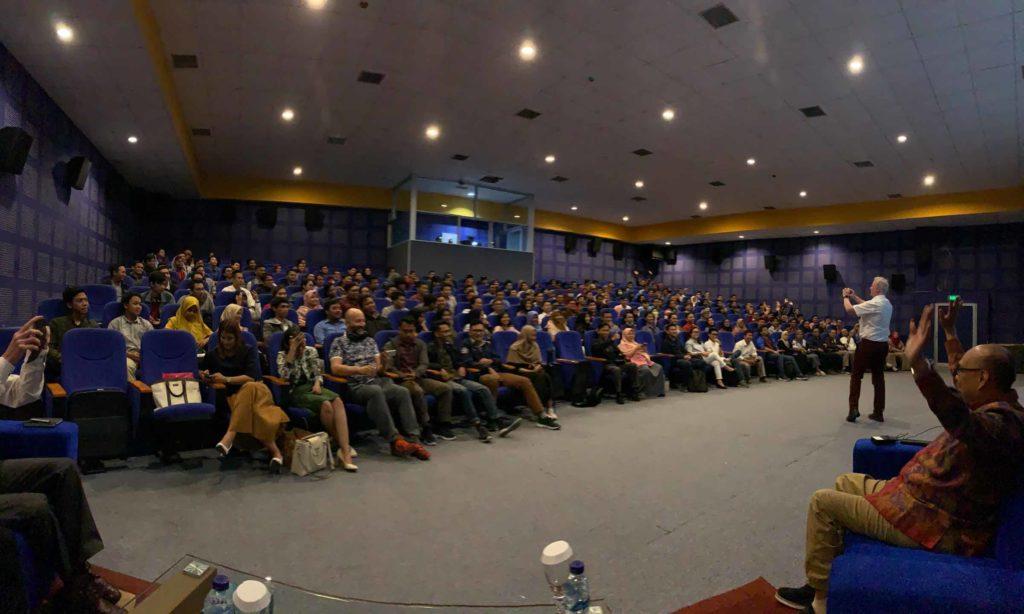 Combining Nordics and Indonesia
The Nordic innovation ecosystems have a track record in operating systems (with Linux), databases (with MySQL and MariaDB) and in education (with top positions in Pisa studies over the years). The Indonesian university network is creating millions of top-level academic IT professionals. The education programme combines these resources.
Indonesia becoming a World Leader in IT
"Indonesia is up and coming as a provider of IT expertise not just for South-East Asia but worldwide", says Kaj Arnö, CEO of MariaDB Foundation (linkedin.com/in/kajarno). "With this educational programme, we expect Indonesian universities to move from consuming IT knowledge created elsewhere, to themselves becoming providers of innovative training materials, adequate to the world of today's university-level developers", Arnö continues. "Our role will be in providing an overview, overall insights, 'war stories', and quality assurance for the programme". He adds: "Through our partnership with LifeLearn, we can connect university faculties with MariaDB leaders and developers in an ongoing mentoring programme and provide continuous support in curriculum development."
Mr Arnö sees increasing interest in Open Source in Indonesia and is keen to help Indonesian universities get the most out of Open Source technology in general and the MariaDB Server database in particular. He stresses the importance of Open Source not being a mere formal adherence to the letter of the GPL (or another Open Source license), but a working community of contributors, cooperating together.
Sponsorship needed
"We see Indonesia spearheading a movement of MariaDB Server usage world-wide in tuition of database technology. With the GPL license and the Open Source track record, the usage of MariaDB Server is particularly friction free.", says Arnö, and concludes: "Given that MariaDB Foundation is a non-profit organisation, we are looking out for Platinum and Gold sponsors in Indonesia, especially supporting this academic starting point of MariaDB tuition at Indonesian universities and worldwide."
About MariaDB Foundation
MariaDB Foundation is a nonprofit organisation established in October 2012 with the purpose to further and promote the development of MariaDB Server, the world's fastest-growing Open Source database. Headquartered in Finland, the Foundation guarantees the free public access to the source code repository for MariaDB Server. MariaDB Foundation finances itself through sponsorship, with MariaDB Corporation, Booking.com, Alibaba, Tencent Cloud, and Microsoft being Platinum sponsors, and Visma, DBS Bank, IBM, and Tencent Games being Gold Sponsors. More information can be found at mariadb.org.