2016 MariaDB Developers Meetup
The 2016 MariaDB Developers Meetup will be taking place in Amsterdam, from 6 – 8 October.
The meetup will last for three days and you can join for the whole time, or as little time as you wish.
The schedule of this unconference will be drafted in a public spreadsheet. Initially, anyone attending can help set the schedule by adding sessions, as well as voting for session's they're interested in, by incrementing the vote counter. Based on this, the schedule will be drawn up.
The event venue and lunches are sponsored by Booking.com. If you want to attend, please sign up on the event page at Meetup.com.
The event is free of charge. We recommend you stay in a hotel near the venue at Rembrantplein.
Open for all current and future contributors
Anyone interested in contributing to the MariaDB project is welcome to join. You don't need to be a core developer to attend. This is an open community and we welcome new contributors who are willing to learn and work in the open source way.
The meetup is an unconference, with lots of opportunities for discussions and collaboration around any topic. Performance, new features, connectors, packaging, documentation? You can help decide what. All core MariaDB developers will be present and available for discussions.
The goal for the meetup is to provide face time among the developers, both new and old, so that they can crack hard problems or plan future features. If you want to contribute to MariaDB and drive certain features, a good way to start your participation in the project is by attending the Developers Meetup.
If you have questions about the event or about contributing to MariaDB in general, feel free to start a discussion on the MariaDB developers mailing list or the MariaDB discuss mailing list.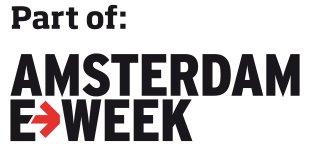 Easy to attend Percona Live Europe as well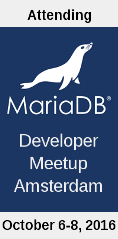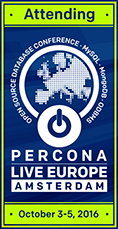 The MariaDB developer's meeting will start on the 6th of October, directly after Percona Live which is also being held in Amsterdam, from 3rd to 5th October. This way it is easy for anybody interested in state-of-the-art databases to attend both events. Everybody who signs up for the MariaDB Developers Meetup will get a code for discounted access to PLAM 2016.