CloudFest 2023 review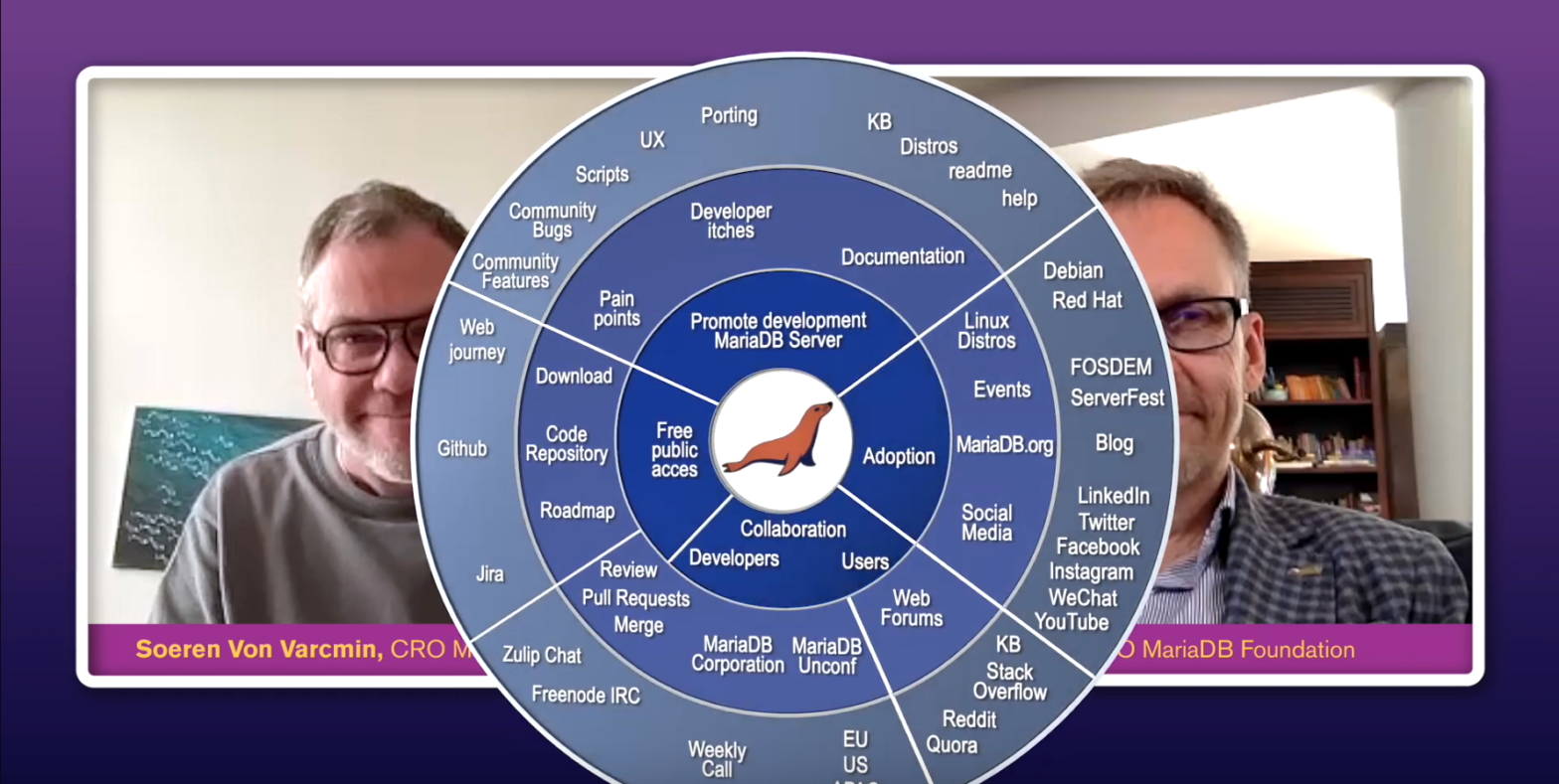 MariaDB Foundation's CEO Kaj Arnö chatted to MariaDB Foundation CRO (as well as chairman of the CloudFest advisory board) Soeren von Varchmin about the the successful CloudFest 2023, which took place in Germany, from 21 to 23 March. View the videos Part 1 and Part 2.
CloudFest takes place at Europa Park, Europe's largest amusement park, and this year saw over 8000 people with more than 90 countries. Unlike the similarly-sized FOSDEM, which focuses on open source developers, CloudFest attract cloud service providers, hosting companies, IT departments etc, as also has a particular focus on WordPress (MariaDB participated in the hackathon).
MariaDB and MySQL founder Monty Widenius keynoted the event, appearing after tennis celebrity Boris Becker.
Kaj had roughly 28 meetings scheduled, and almost all of them took place, meaning as a networking event, it was a great success. Earlier this year Soeren kicked off MariaDB Foundation's "Respect the Stack" project, with a focus on MariaDB's extremely high, and under-appreciated, market share when it comes to cloud service providers, and the level of interest and engagement at CloudFest has reinforced our focus on this initiative.
One of the positive outcomes of our engagement with cloud service providers is the upcoming Catalogs feature, potentially dramatically reducing costs for cloud service providers by allowing multiple of their customers to share a single instance.
View the videos Part 1 and Part 2.
See also Kaj and Monty's CloudFest discussion, Kaj's earlier blog post, CloudFest reflections and Andrew Hutching's MariaDB Foundation at CloudFest Hackathon.
CloudFest USA is coming up fast, taking place from May 31 – June 3 in Austin, Texas, and Monty will again be speaking. If it's anything like the European version, it'll be well worth attending.