Comparing ecosystems: MariaDB and Public Code
This video was presented at the MariaDB Server Fest, held online from 14-20 September 2020.
Q&A links
Other links
Abstract
MariaDB has an ecosystem familiar to many MariaDB Fest attendees. Some ecosystem players have roots reaching as far back as the MySQL of the 1990s. Looking at it as Lead Codebase Steward within the Foundation for Public Code gives a fresh look, losing some myopia given by years and years of a database-only, MariaDB-mostly perspective. This talk is about patterns – commonalities and differences – in the two ecosystems.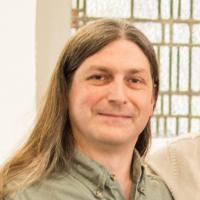 Presenter
Eric Herman joined the MariaDB Foundation Board of Directors in May 2015, and was elected Chairman in November 2016. Lead Codebase Steward at the Foundation for Public Code. Eric worked for MySQL (later Sun) from 2004 through 2009. Eric remains an active member and contributor to the MariaDB/MySQL ecosystem, as well as contributing to other FOSS projects. For fun, Eric enjoys designing electronics, embedded programming, campfire cooking, brewing beer, and collaborating on all sorts of DIY projects.
Date and time
Paris: Monday 14 September, 11.50 – 12.30 CEST (UTC +2)
New York: Tuesday September 15: 12.50 – 13.30 / 12.50pm – 1.30pm EDT (UTC -4)
Beijing / Singapore: Friday 18 September, 16.55 – 17.30 CST / SGT (UTC +8)