This video was presented at the MariaDB Server Fest, held online from 14-20 September 2020.
Q&A links
Other links
Abstract
Using MariaDB for enterprise-class full-stack database infrastructure operations – migration stories.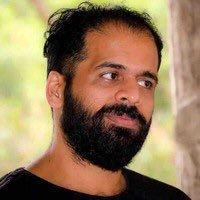 Presenter
Shiv Iyer is the Founder and Principal of MinervaDB, an open source WebScale Open Source Database Infrastructure Operations company with over 300 customers globally, from diversified domains including FinTech., Ad. Tech., Gaming, CDN, Online commerce and SaaS. Shiv in the past worked for MySQL AB., PayPal, AOL, BBC, National Geographic as MySQL Database Architect / DBA / Database Engineer (18 years of experience) and before starting MinervaDB he was Vice President for Percona APAC.
Date and time
New York: Wednesday September 17, 16.00 – 17.00 / 4.00pm – 5pm EDT (UTC -4)