How To FOSDEM 2021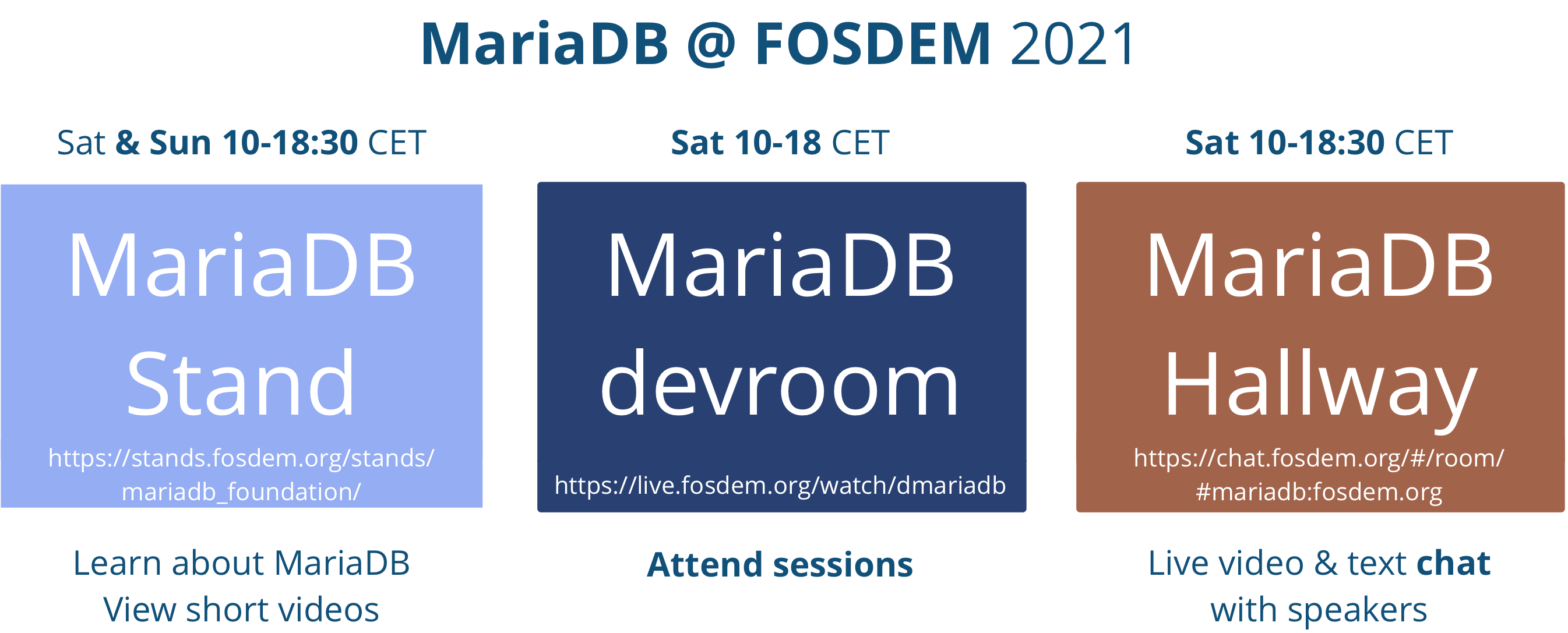 Your key URLs on how to attend
The purpose of this page
FOSDEM is hard to arrange and attend. Finding your way amongst 8000 people and oodles of buildings and rooms in Brussels is not easy. We expect it to also be easy to get lost virtually during FOSDEM 2021.
Hence, we have put together this page. The purpose of it is to help you find your way around Virtual FOSDEM, which is a first. We will update it during FOSDEM, as we learn more.
Setting a descriptive name
A hint: When you register for the chat room, consider setting a descriptive name. Most of us at MariaDB Foundation use our full names, and the brand "MariaDB" plus more information, to make it easier for you to know whom you are talking to. However, if you wish to be anonymous, the FOSDEM experience clearly allows you to lurk around, without anybody knowing whether you are a teenager or the CTO of Oracle.