MariaDB HA MiniFest Wed 24 Mar 2021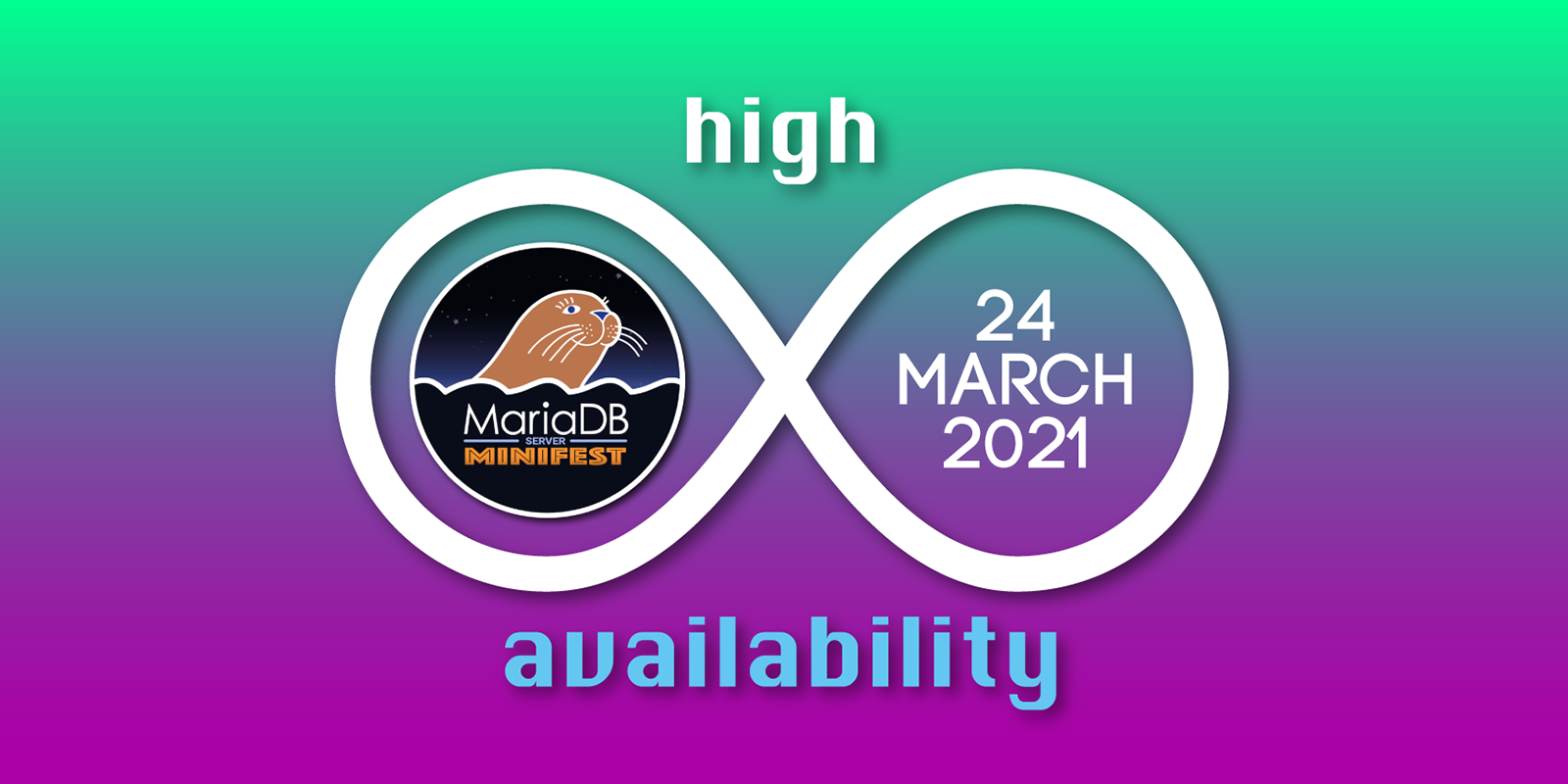 Mark your calendar on Wednesday 24 March 2021! Topic: the MariaDB Server MiniFest on High Availability. We have a number of high-profile presenters already lined up, to present the various HA solutions in MariaDB. Our goal: to help you pick the best one.
Role model: The Server Minifest in Dec 2020
The HA MiniFest follows the format of our Dec 2020 MariaDB Server MiniFest on the Release Policy. We start at 14:00 Paris time (CET) – 9:00am New York, 21:00 Beijing. At 17:00 CET (12noon New York time, 24:00 midnight Beijing/Singapore time), we will have a live panel. We conclude the day with an open discussion for anyone to attend, in the MariaDB Hallway.
Keynote & sessions planned
We start by a keynote on how to pick the right HA solution. Other presentations include a customer case on HA, and slots on crash-safe XA, auto-clustering and the MariaDB Corporation products MaxScale and Xpand. The presentations have Q&A sessions with questions being asked by senior MariaDB ecosystem players.
A Call for Papers "light"
With just about a month left and the agenda already quite far, this isn't a Call for Papers. However, we still offer key community members the opportunity to engage in a deep discussion with one of the presenters, hosting the Q&A interview. You can also approach us with a suggestion for an additional slot on an important HA topic. Please do so by email, by Monday 22 February 2021.
Planning further interactivity
Inspired by FOSDEM, we want to increase the level of interactivity at the MariaDB MiniFest. Like in the December 2020 MiniFest, we will have Zulip chats going on throughout the MiniFest. Now, on top of that, we plan for registered people to get an invite to a Zoom chat in the virtual corridors of the MiniFest. Thus, you could join the panelists at the end of their discussion.
Stay tuned for more!