New MariaDB Foundation staff member sponsored by Tencent Cloud: Bin Cheng
The MariaDB Foundation is happy to announce that a new staff member, Bin Cheng, has started working as a Senior Developer of MariaDB. Bin's work is sponsored by Tencent Cloud, and he also holds the title of Expert Engineer at Tencent Cloud.
Tencent is one of the largest IT companies in China and the world, with a focus on Internet services and gaming. It provides services for hundreds of millions of people via its flagship products like QQ and WeChat.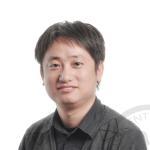 MariaDB and MySQL are widely used in many Tencent business groups, and Tencent also has it's own versions of MySQL (called TDSQL and Tencent MySQL, TXSQL). The Database-as-a-service provided by Tencent Cloud builds upon MariaDB.
Tencent Cloud wants to secure the continuity of the MariaDB database server, which is both published and developed as an open source project in the true spirit of public collaboration.
Bin has over 10 years of experience in C/C++ programming. He will focus on replication and InnoDB features in the MariaDB database server and merge the TXSQL patches into MariaDB. As a native Chinese speaker he will also work on making more MariaDB content available in Chinese, help drive MariaDB adoption in China and strengthen the technical community around it.
The MariaDB Foundation is also looking to hire more experienced C/C++ developers.