Shenzhen MariaDB Developers Unconference Reportback
Last week saw an excellent Developers Unconference, with many of the top MariaDB developers from Asia and the rest of the world attending.
Working remotely has many advantages, but there's a certain magic to working through a difficult problem in the same room.
We were made most welcome by our hosts, Shannon Systems. The location in Shenzhen, our first Developers Unconference in Asia, gave an opportunity for a number of Chinese developers in particular to attend a MariaDB Developers event for the first time. Both Alibaba and Tencent are platinum sponsors of the MariaDB Foundation, and have contributed a number of key patches based on their experience of running some of the most heavily-used systems around, and this was the first time to meet some of their developers in person.
Microsoft also sent staff to attend, and the week coincided with their Connect developers conference, which Microsoft also used to announce their joining the Foundation as a platinum sponsor. After many years with just one platinum sponsor, Booking.com, 2017 has seen three new platinum sponsors, putting the Foundation in a healthy position to continue its mandate of supporting continuity and open collaboration in the MariaDB ecosystem.
Day 1 saw the new contributors tutorial, where developers were taken through creating a plugin, becoming familiar with MariaDB processes and coding style at the same time. Contributing to a mature project with a complex codebase like MariaDB is not easy, and we hope to build upon the tutorial to help ease the process for new contributors.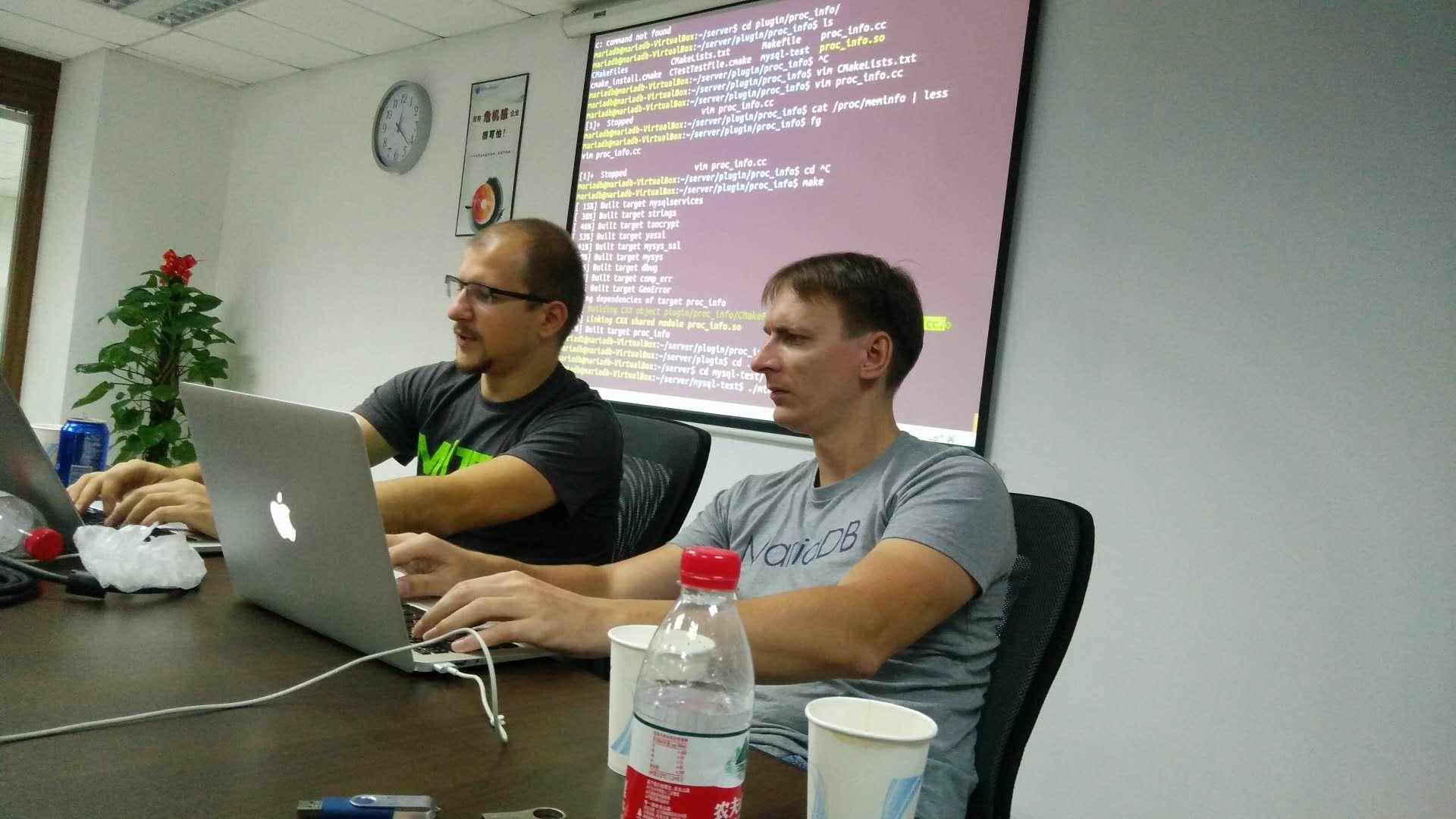 New contributors tutorial
Day 2 and 3 saw the regular Unconference activities, with presentations by developers, and lots of discussion and planning. It ended with the planning of the 10.4 roadmap, which will be published soon. View slides from some of the presentations here.
Day 4 and 5 were patch review days. With no presentations scheduled, it was a chance to accelerate getting some key community patches into MariaDB, with everyone in the same room.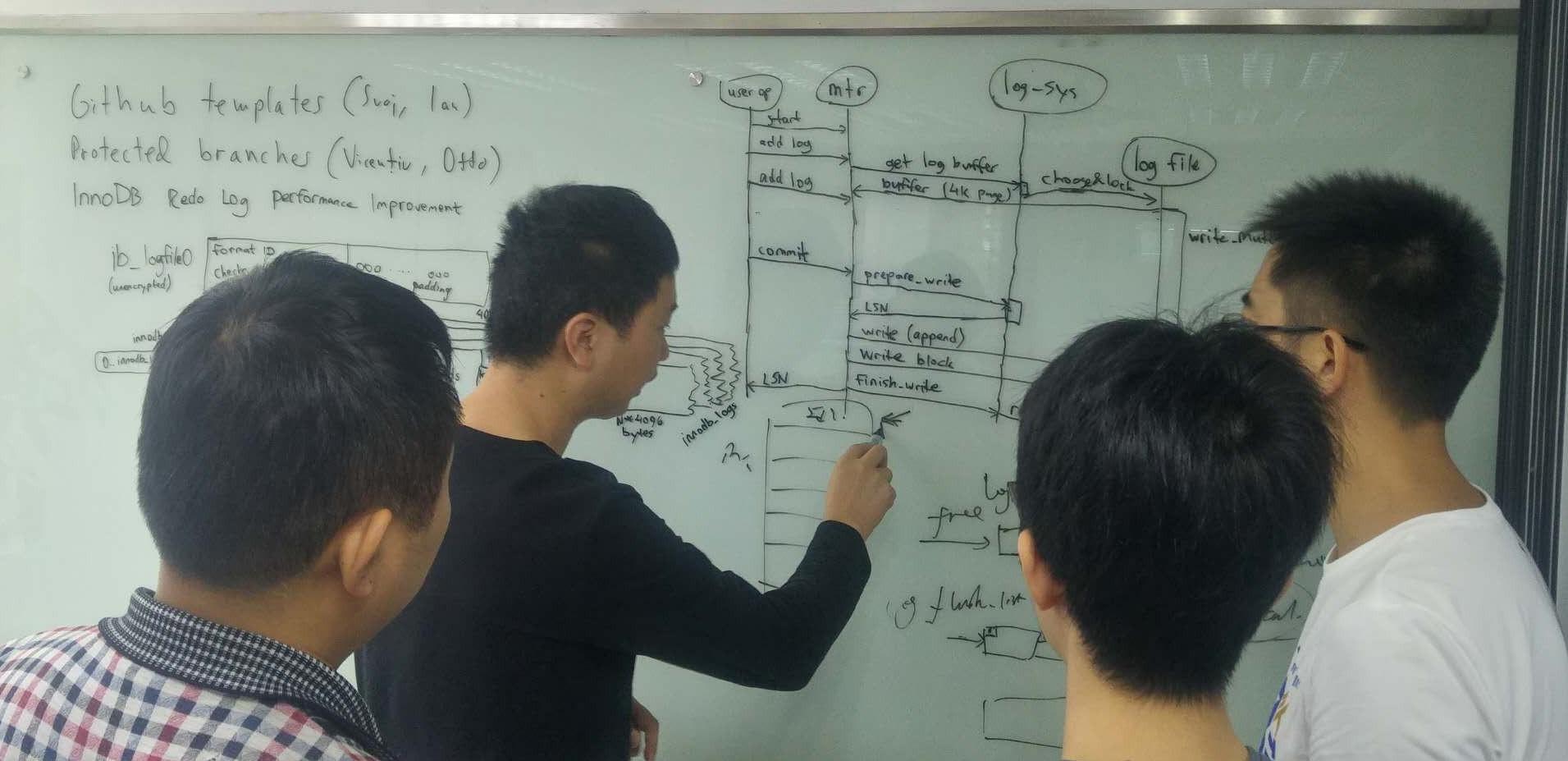 Looking for improvements in the undo log

Day 3. Apologies to all who missed the group photo. We'll have to catch you next time!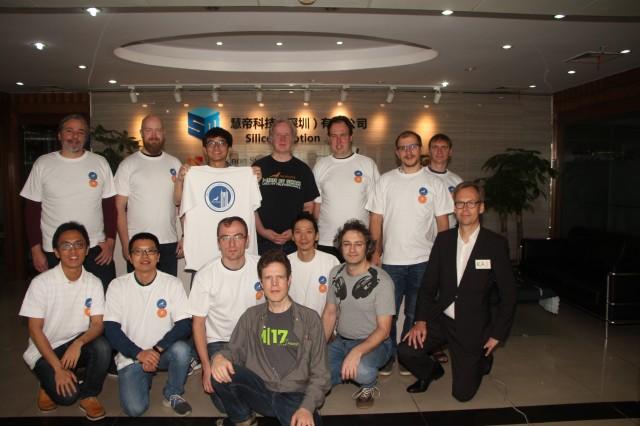 The hardcore few at the end of day 5
Overall it was a successful event, and the MariaDB Foundation is very grateful to Shannon Systems for proving most hospitable hosts. We hope to be back in future!