Tampere MariaDB Developers Unconference: Reportback & Presentations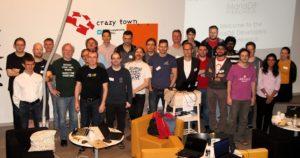 The second MariaDB Developers Unconference of 2018 was held in Tampere, Finland on 26-29 June. The event was kindly hosted by Seravo and the Crazy Town venue offered us great facilities for collaborative work and discussions. Thanks to all 27 attendees who arrived!
Present were many core developers and new contributors interested in MariaDB development from all around the world. We had attendees all the way from Japan and India and also many from Finland and other European countries.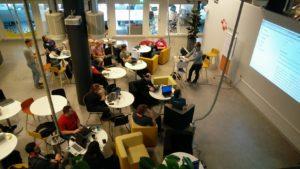 New Developers Workshop
The first day – June 26th – was dedicated to new contributors and the topic of getting involved in MariaDB development. For example, the New Developers Workshop saw a tutorial on fixing stacktraces in MariaDB 5.5.
The traditional unconference was held on June 27-28. During these days we had many discussions and in depth presentations on various topics regarding MariaDB open source development. The presentation slides from the unconference can be found at the end of this blog post.
The last day of the event was devoted to patch reviews. There were no scheduled presentations but lots of time for in-person discussion on the patches.
During the evenings we had some activities and dinner together. The participants got to see sunny Tampere from a boat cruise and – of course – had the opportunity to experience the Finnish sauna.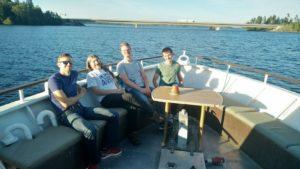 Boat trip on lake Pyhäjärvi
Presentation slides:
New Developers day
Welcome words by MariaDB Foundation CEO Otto Kekäläinen and Monty Widenius – slides
Fixing Stacktraces in MariaDB 5.5 (Vicențiu Ciorbaru) – slides
Unconference Day 1
Unconference Day 2
Altogether, it was a productive week and the event was successful. A big thank you to all who participated – we hope to see you again in future events!