An intra-pandemic Staff Meeting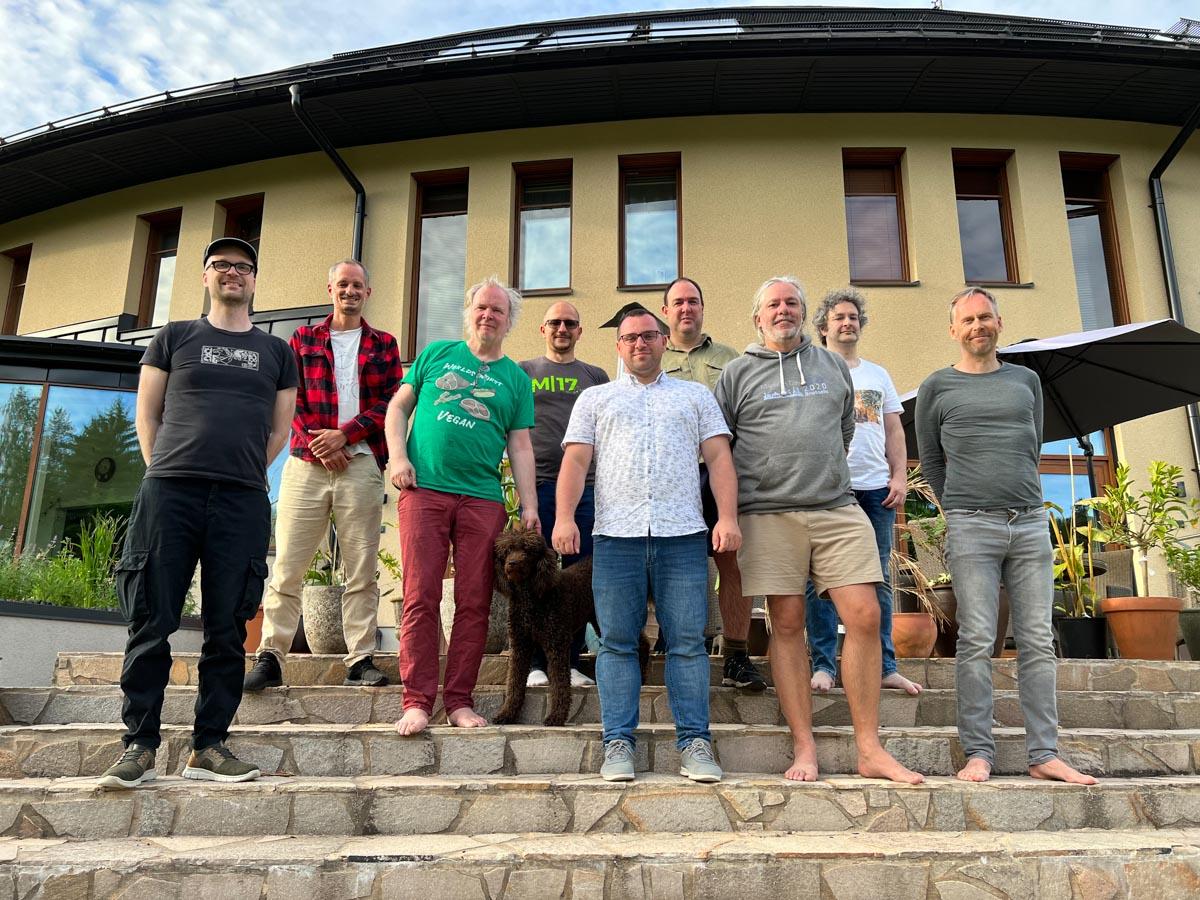 Well over two years ago was the last time the MariaDB Foundation staff had met. That was at FOSDEM, in February 2020. Thus, no big surprise, one of our topmost goals for 2022 was to have a staff meeting, face to face. It's about time to oil the social relationships, to work together without connection issues, to be reminded of how work and life can be in a world where Covid isn't the top issue.
In other words: we planned a post-pandemic Staff Meeting.
The outcome was different.
Choosing the venue
But let us start from the beginning, from the original euforia. We're finally going to meet! Where?
Our staff is spread out across continents and hemispheres, even if there are less than a dozen of us. There is no self-evident location. Nobody lives where our formal headquarters are (in Delaware, USA), and there are probably as many location wishes as there are staff members.
We picked the easy choice for us: Finland, and specifically the house where Maria (as in MariaDB) lives, in Grankulla. This is obviously also where Maria's father Monty lives, and her mother Anna – our Chief of Staff. Finland is easy to fly into, the house has plenty of meeting space and even guest rooms for some to stay in, and Finland is a place with a big MariaDB community, both related and unrelated to MariaDB Corporation (which is still formally headquartered in Finland). Hence: Easy to invite guests.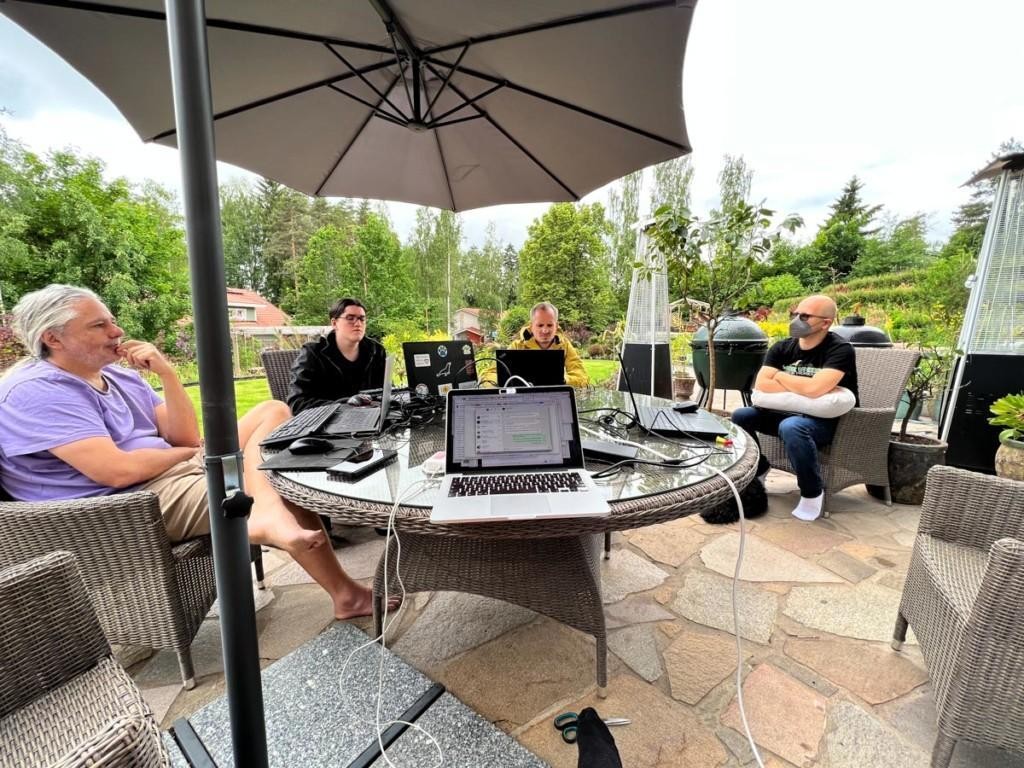 Flying in from the Southern Hemisphere
The longest commute was Daniel Black's, from Canberra, Australia. We learned the difference between a "direct flight" (such as Daniel's from Melbourne to London) and a "non-stop flight" (meaning Daniel did land in Perth, but didn't change planes). Well over thirty hours.
Ian Gilfillan and his son Dorje flew in from Cape Town, South Africa. That's a fair distance, but at least no change in time zone.
Others (like me) flew in from within Europe. On Sunday 19 June 2022, nearly all of us had arrived at Monty's, made the last minute preparations, and dined together. Monty is a fabulous cook.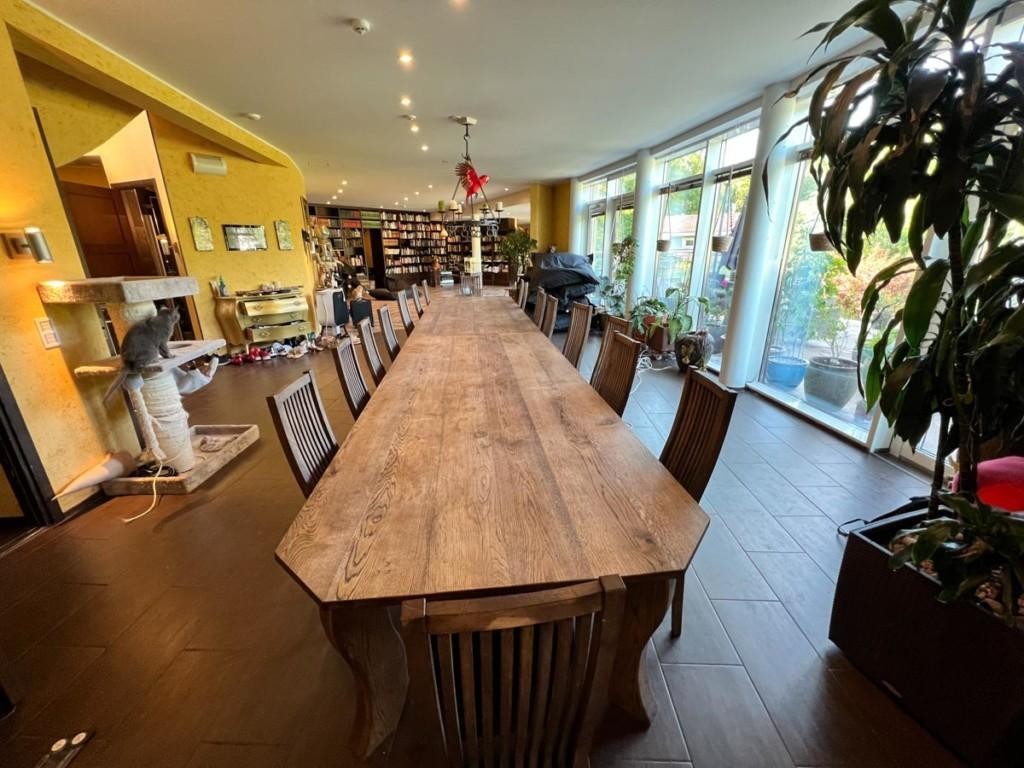 The goals of the Staff Meeting: meet people, get work done
Most preparations had been made beforehand. I'm not going to expand much about the logistics preparations (hotel, food, social program), as our planning there probably didn't differ much from any other generic staff meeting.
But the content preparations were likely different. They were based on our basic goal setting:
1. We want to meet each other.
2. We want to work together.
The reason to meet is to oil the social relationships. To have fun together, yes, but also to get a sufficient amount of relaxed time to bring up difficult issues, related to emotions, values, grudges, attitudes. Part of this is to formally plan informal encounters. Set aside time for 1on1 meetings, be it while cooking, over a drink, at a walk, or during a 10km run.
Working together means getting things done. Either getting decisions made, widening understanding, or preparing action items. Exchanging opinions and experiences with outside guests. Preparing proposals.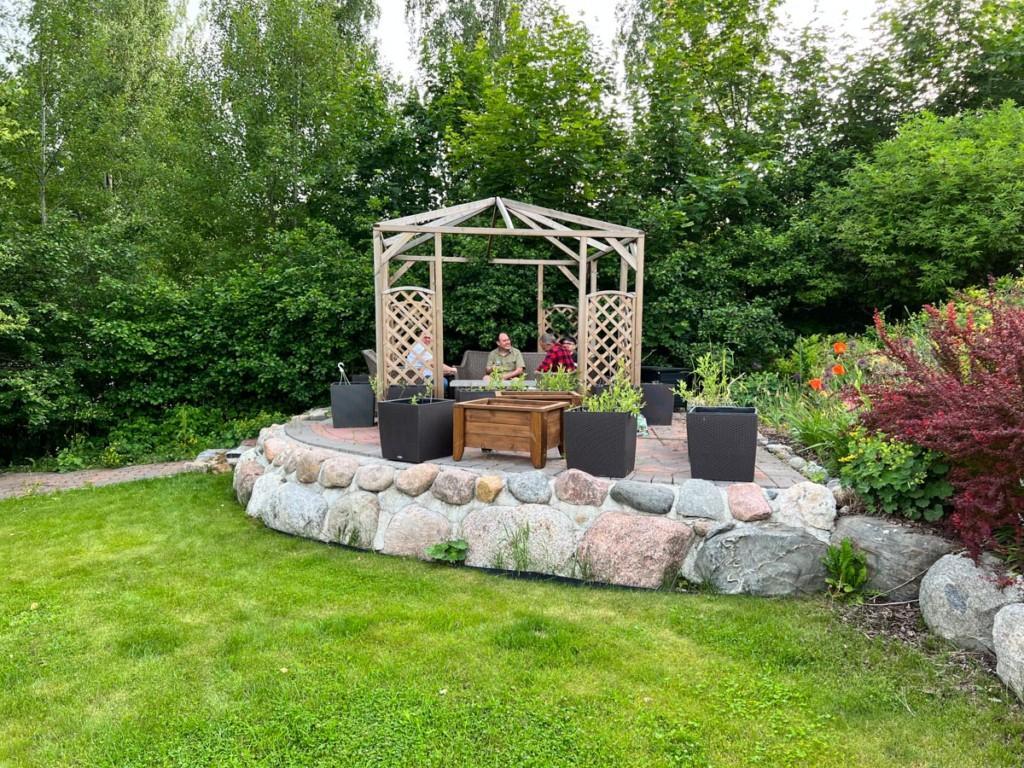 How we picked the topics: Let all flowers blossom, then select
As you can imagine, there were many more topic candidates than we could possibly get fully dealt with during the meeting. How many should we pick? And how should we pick the right ones?
We had listed a whopping 36 topics to be dealt with, from Linux Distribution Relations over MacOS Support to Documentation. Each topic had a nominated moderator (in charge of moving the topic forward and arriving at conclusions) and a scribe (in charge of noting all important thoughts, and above all, Action Items). Most of the topics were set a month before the meeting, the final ones added while there.
Picking what to work on was left to Darwin, to the survival of the fittest. Our threshold of proposing a topic was low, our quality requirement for the topic to actually be scheduled was high.
This meant that we cut out all advance arguing about what topics are important, and which aren't. If you think your topic is important, prepare it well!
The allocation of topics to slots was meant to happen the evening before, taking into account not only what topics are well enough prepared, but which previous topics would benefit from a second round while we are all together, which action items need clarification, and any last-minute changes in attendance by guests that had changed their plans.
In other words: The intent was for me to do the exact scheduling in the morning of the same day.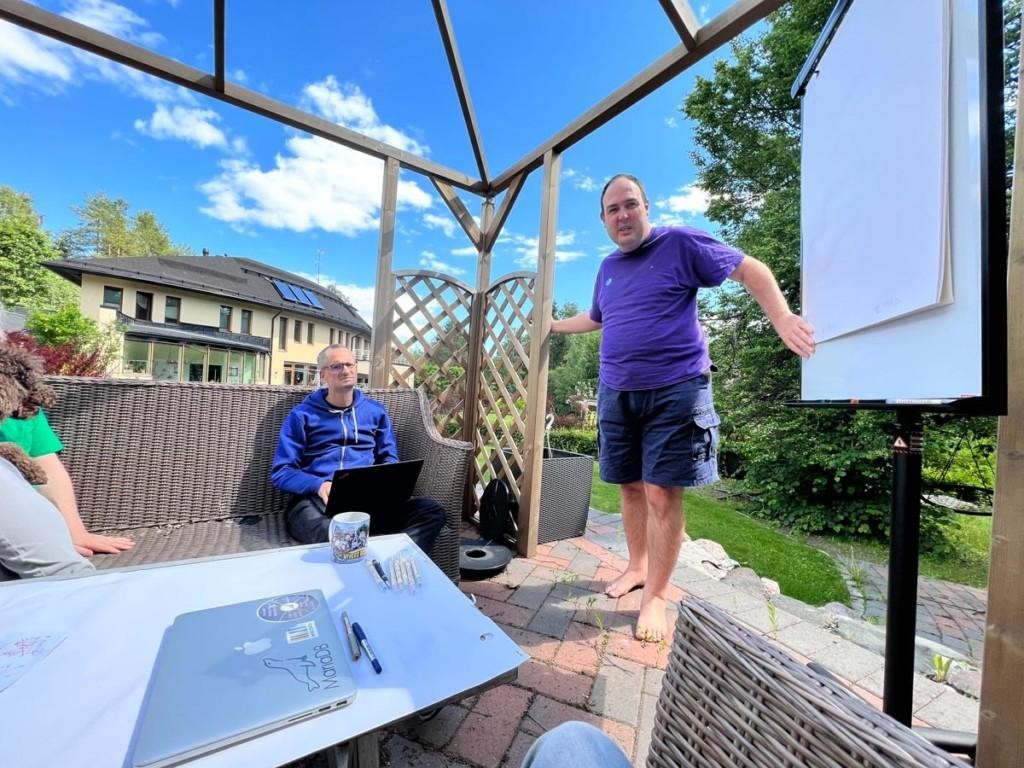 A positive, and thus negative, start of Day One
Alas, our intended post-pandemic meeting turned out to be not-so-very post-pandemic.
On day one, one core member tested positive for Covid. He had felt a sore throat in the night, had a bit of a headache, and was low on energy. Better safe than sorry, let us test. Who knows, it could be Covid!
It was.
What to do? Not everybody had yet arrived, some were scheduled to fly in on that same Monday. They all cancelled, as a safety measure, with the exception of one person (who luckily never got Covid). Also, some of the Finland internal guests from MariaDB Corporation cancelled.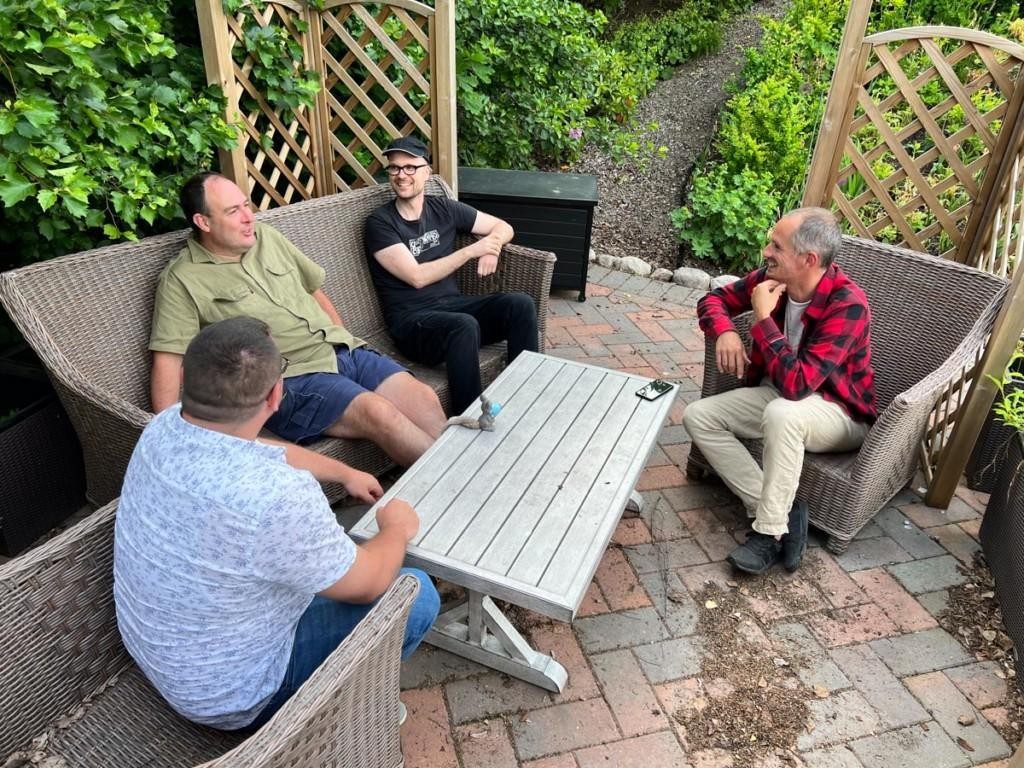 How to meet amongst those still present?
Now, we sit there with 80 % of the intended Staff Meeting attendees. A key one with Covid. Three attendees had flown in from the Southern Hemisphere, the rest from somewhere in Europe. All vaccinated three times. But all knowing that one can still catch Covid and get fairly ill.
We decided to meet outdoors, and if meeting indoors, stay away from the positive person. The positive person called in over Zoom, as if he were at home, not in the guest room upstairs.
How did the meetings go?
Meetings went well, mostly as planned. The resilience of the planning method was put to an extreme stress test, but it worked. Of course, we couldn't get the same out of the meeting as we could have, had everyone been in full health. Some topics could not be dealt with, if the people needed weren't available. In particular, we made no progress on a few topics which required active presence of those ill (and not just listening in over Zoom).
What worked very well was our usage of one Intranet Wiki page for each of the 36 topics. The few topics we did nothing about are still well prepared for the next time we can deal with them, even if that needs to be virtual. And we spent time during the Staff Meeting on documenting our discussions, key conclusions and action items. Thus, we could iterate them the day after, and get the type of clarifications always made possible by having slept over difficult thoughts.
How did Covid spread?
Sadly, we ended up with several people infected. A total of six further infected persons, half of which were family members staying in the same room as an already infected one.
What did we do wrong? Hard to say. Everyone with a positive test, or symptoms, wore a mask while outside their guest room. Any meeting with infected people happened outdoors, with the infected person downwind.
It wasn't as if any attendee later really could say "I told you so". Those infected or with symptoms asked for permission to eat at the end of Monty's long table (it competes in length with Putin's), and nobody protested. But in hindsight, we were clearly not strict enough.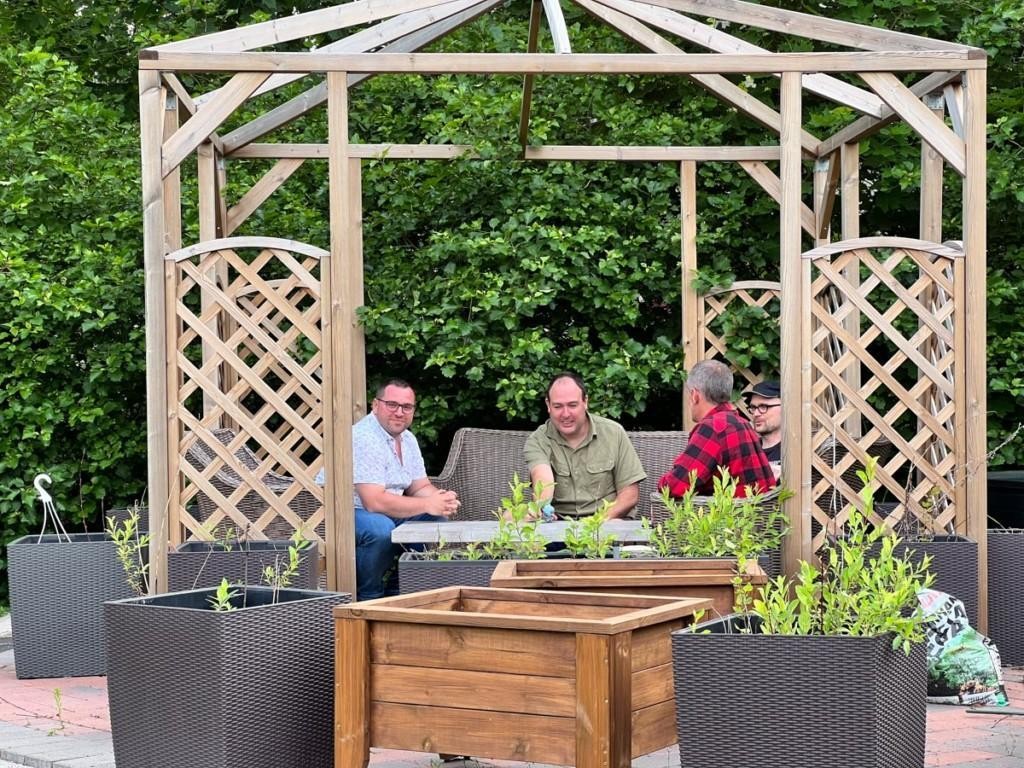 Wrapping up
The formal staff meeting ended on Thursday. On Friday and Saturday, we went to Nagu in the Archipelago Sea, in Southwestern Finland. Well, the few that were still standing, that is. We had planned for a considerable number of people wrapping up with a social event outdoors, kayaking, partying through the never-ending Midsummer night. Less than half could attend; some had left because they needed to return to their families, others would have dearly wanted to join hadn't it been for Covid.
Post-pandemic became intra-pandemic
Our Staff Meeting thus wasn't really after the pandemic, but very much during the pandemic. Oh, we couldn't have known that one (or more) of us was positive upon arrival. Clearly, we should have been stricter in handling the outbreak, but at least, we aren't aware of any secondary outbreak beyond the six people that got it at the event. All of the rest of us have tested negative afterwards, and now well over a week has passed.
Lessons for others?
I don't pretend to have a lesson for others contemplating Staff Meetings these days, I just wanted to share our war story – on the chance that anecdotal evidence will improve your decision making.
All in all, it did feel good to have a Staff Meeting, and I believe it was as productive as it could have been. In hindsight, we should have isolated the positive more than we did, and my biggest regret is for the lost time in Finland experienced by those testing positive.