Join our Server Fest 21-22 Sep 2021!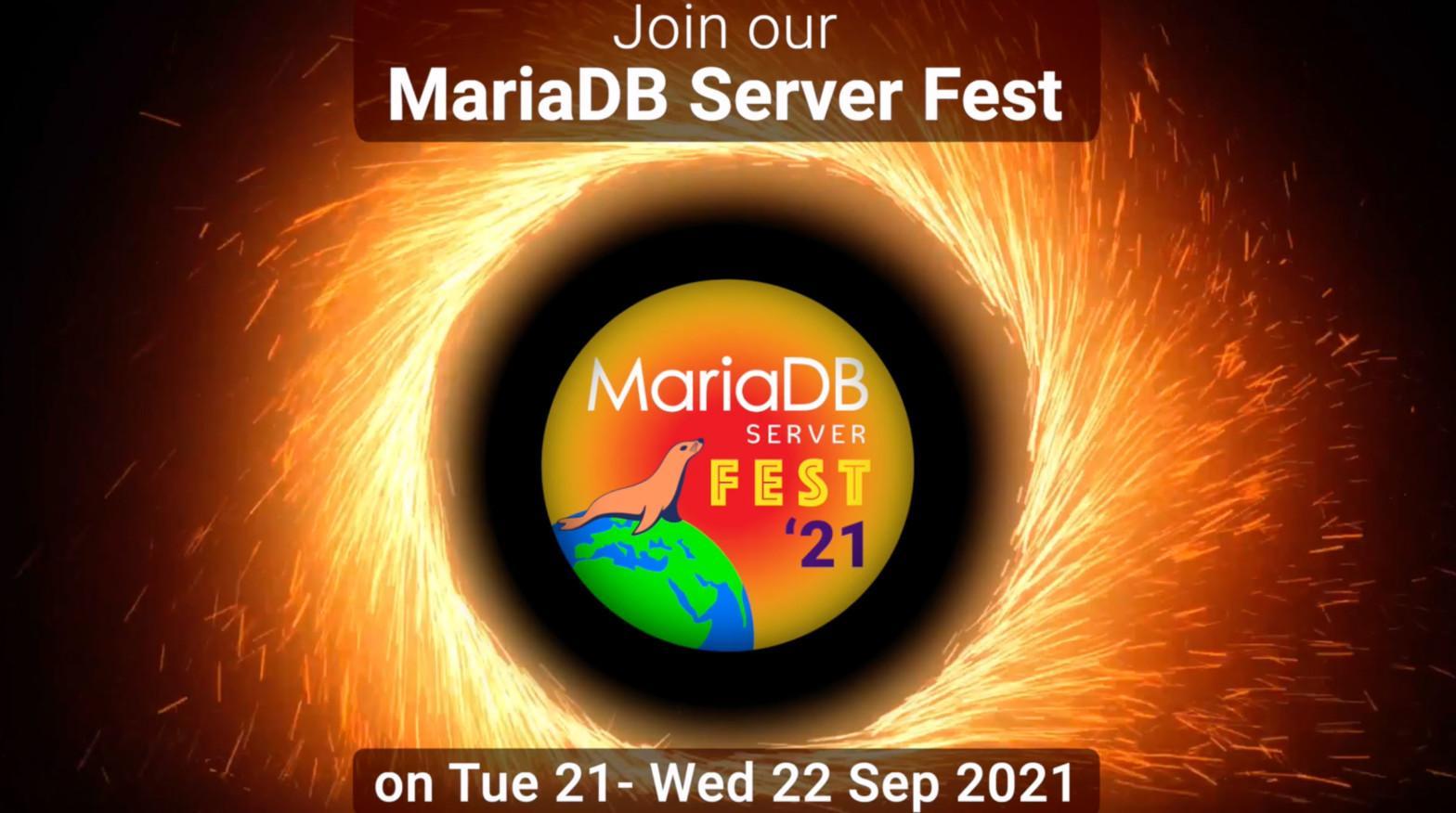 Update: MariaDB Server Fest 2021 will be held on the 5th and 6th of October 2021. You can find more information in this blog post.
It is time to feast! More specifically, it is time for the next full MariaDB Server Fest two weeks from now, 21-22.9.2021. Register for it! Plan for attending individual talks! And warm yourself up by watching our cool video – "forget everything you know!".
We used to do UnConferences for contributors
You may recall that we at the MariaDB Foundation did our first MariaDB Server Fest in September 2020. This was our response to the pandemic world being upside down. Our events had been mostly directed at the small community of code contributors to MariaDB Server, where we had a faithful crowd of < 100 developers turning up for face to face meetings in places like Amsterdam, New York and Shanghai.
Now we focus on users of MariaDB
With the first MariaDB Server Fest in September 2020, we focused on the user base, and got over 10.000 participants in our event "in Paris, New York and Singapore", plus another, even bigger group attending our virtual event "in Beijing".
The pandemic became our catalyst to address the user base, not just the developers. We followed up with smaller events called MiniFests, on the Release Policy, on High Availability (HA), and on the Cloud.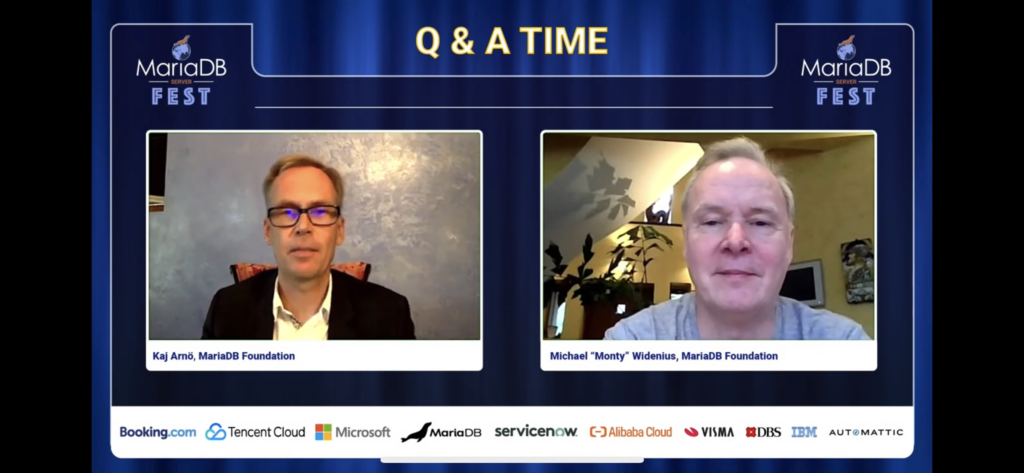 In two weeks, the full MariaDB ServerFest starts!
In two weeks from now, it's again time for the yearly "full" edition, not specialised in individual themes. This means that we have opened up the floor and our schedule for any and all presentations:
We have recommendations by seasoned users of MariaDB.
We have views from hardware developers.
We have talks on storage engines and other products adjacent to MariaDB Server, created by the MariaDB community.
And we of course have updates on what's new in MariaDB 10.6.
And now: the talks!
We are proud to announce our line-up of presenters, which includes both familiar faces and new luminaries.
Steve Shaw of Intel will present on Best practice benchmarking: Evaluating MariaDB performance on-premise and in the cloud.
The topic of Machine Learning will be addressed by Jorge Torres of MindsDB, under the header Full ML-Lifecycle in MariaDB.
The differences between MySQL 8 and MariaDB Server 10.6 will be elaborated in a fresh presentation by Peter Zaitsev of Percona
Dan Demeter of Kaspersky will scare you and tell you that a supply chain attack can happen to MariaDB suers, too! and then tell you how to protect yourself
Michael "Monty" Widenius will share his view on the core new 10.6 feature, Atomic DDL
InnoDB will be featured in talks by Marko Mäkelä (Crash-safe DDL of InnoDB tables in MariaDB Server 10.6) and Vladislav Vaintroub (Innodb redo log – algorithms and data structures in MariaDB 10.5 and 10.6)
Valerii Kravchuk will give a fresh new view on his highly-popular geek topic of Tracing MariaDB Server with bpftrace
Another hardware perspective will come from Krunal Bauskar, on Scaling MariaDB on ARM
Scaling is also the topic of Richard Bensley in KVDB – Scale without a care in the world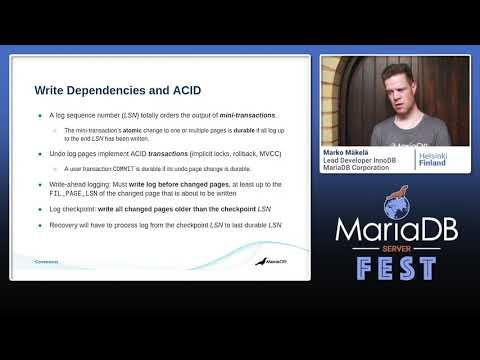 Our constant goal of improving performance is addressed by Marko Mäkelä in MariaDB 10.6 SUX locks for improved performance
MariaDB and Big Data – Mission Possible, claims Lukas Vileikis
The open architecture of MariaDB Server is underlined by Seth Shelnutt's presentation Advanced Pushdown With MyTile Storage Engine
Federico Razzoli shares his user experience in MariaDB features that all devops should know
I am looking forward to seeing you there in two weeks!
Links: