MariaDB at the MySQL Conference & Expo 2012
On Friday last week, after the intensive days of the conference, Ars Technica wrote and published a nice article about MariaDB including many of the messages we had been delivering during the conference, http://arstechnica.com/business/news/2012/04/mysql-founders-latest-mariadb-release-takes-enterprise-features-open-source.ars.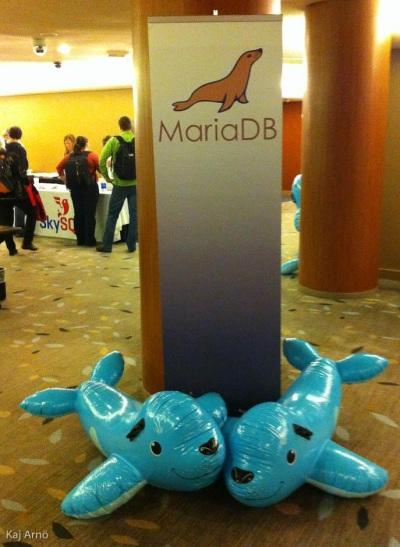 Last year, when it became clear that O'Reilly wasn't going to arrange the MySQL user conference in the future, there was a lot of discussion on who should arrange it. In the end Percona was pretty fast informing everyone that they had booked the convention center in Santa Clara to arrange the conference this year. Now with the results to hand it's easy to say that the conference was very well arranged. Great work Percona!
The MariaDB booth was located in the .Org section of the expo hall and we experienced a huge crowd, especially on the first day (Wednesday) of the conference. Our t-shirts were really popular and we could probably have handed out even double the amount of what we had with us. Unfortunately for those in attendance, we had to put some aside for our next upcoming event in Bellingham, WA, USA 28-29th of April. It's the LinuxFest Northwest 2012, http://linuxfestnorthwest.org. We hope to see some of you there!
We released MariaDB 5.5.23 GA on Tuesday of the conference. Apparently people just loved this news and we've enjoyed double our usual download rates since then.
On the SkySQL MariaDB Solutions Day on Friday the 13th, the MySQL founders Monty and David started the day with a panel and the day continued with sessions on all kinds of MariaDB and MySQL related topics. Make sure you read SkySQL's summary, http://www.skysql.com/blogs/jenwilbur/seal-you-next-year-successful-mysql-friday-13th-santa-clara.
SkySQL has also posted pictures of the event on https://www.facebook.com/skysql.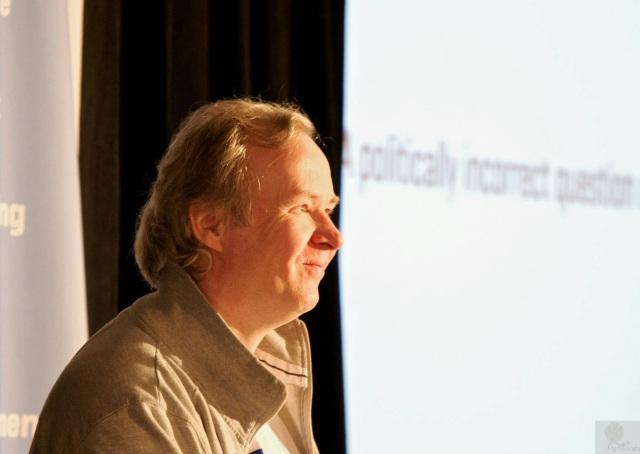 During the conference we had many interesting conversations with people and businesses that we haven't had a chance to meet before who had migrated to MariaDB. I'm certain there will be even more of these discussions this year and next.
To stay up to date with MariaDB, add yourself to the MariaDB announce list, which informs mainly about new releases. Also add yourself to the MariaDB Facebook page to get even more MariaDB news. Sign up at https://mariadb.org.