New MariaDB.org with fresh looks and contents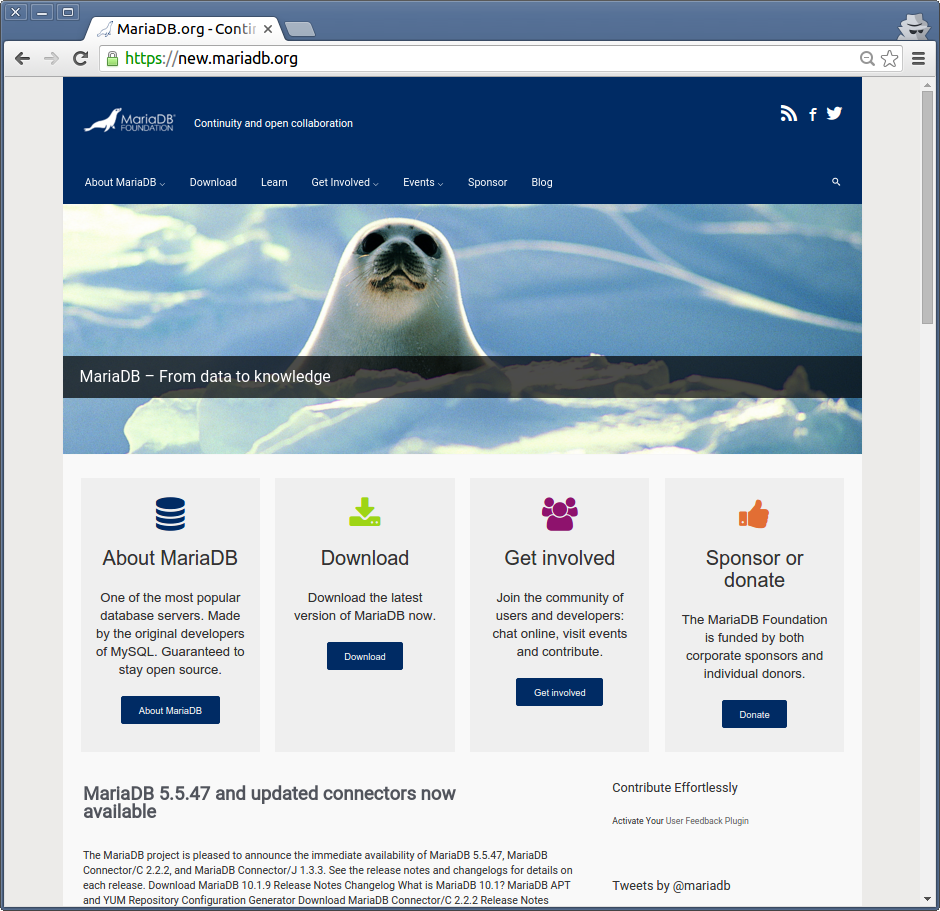 Today we have published a long overdue facelift of the MariaDB.org website. You are looking at the result right now! Some of the highlights are:
New responsive design with the new logo and a blue theme
The old blog has been merged into the main MariaDB.org site
The supporters of the Foundation are much more visible thanks to the big banner in the footer
What the MariaDB Foundation is and what it does is now better presented
Policies related to MariaDB and instructions on how to contribute to the open source project have been updated
It is now easier for individuals to donate to the Foundation thanks to the PayPal and Flattr buttons.
The new site is running WordPress and the database is naturally MariaDB. The theme is based on Evolve, a GPL licenced WordPress theme. We are glad to accept any kind of contributions, be it technical or about the contents!
Now once the big overhaul is done, a series of smaller changes will follow once we get more feedback and have more time to look into the details of each area of the site. We also plan to make the blog much more frequent and more interesting to anybody interested in the open source project MariaDB, covering topics like development procedures, roadmaps, quality assurance and continous integration systems, community events and so on.
Stay tuned!